24 total views, 3 views today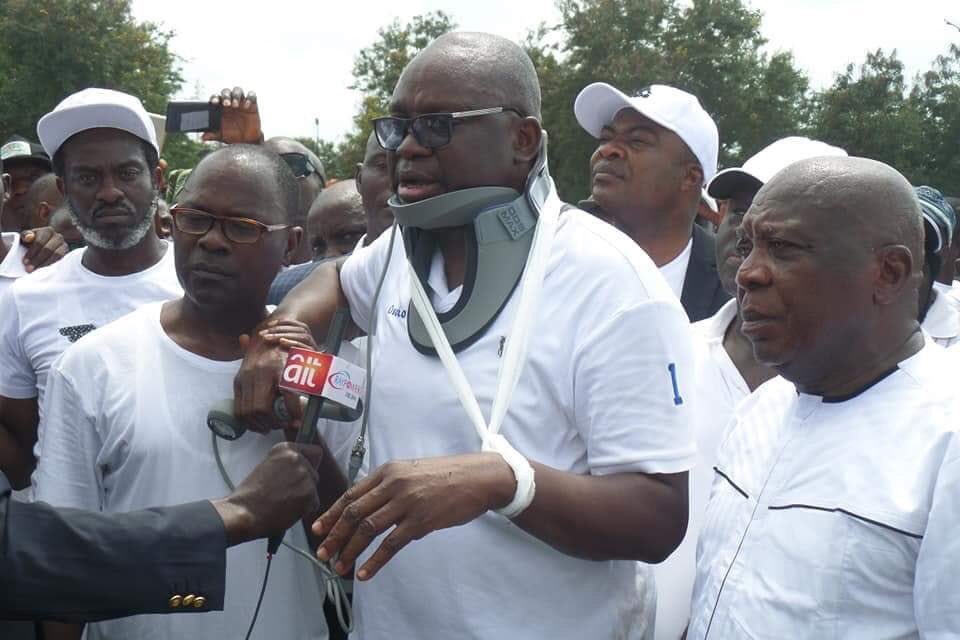 The Peoples Democratic Party(PDP) has reacted to the drama in Ekiti state government house yesterday. In statement by its National Working Committee said democracy is under attack in Nigeria under the All Progressives Congress(APC) led Federal government.
The PDP noted that Adams Oshiomole, APC National Chairman 'had boasted that they were going to crush opposition' – saying the situation in Ekiti reinforces APC's desire to setup a totalitarian government.
See the rest of the statement below