23 total views, 6 views today
Awaye ku ko si, ọrun ma kanju, gbogbo wa la n bọ. Gbaju-gbaja osere tiata obinrin ni, Aisha Abimbọla, to dagbere faye ni Ọjọru, ọjọ kẹẹdogun, osu karun-un ọdun 2018, ti wọ kaa ilẹ sun ni ilu Toronto, tii se olu ilu Canada.
Deede aaago meta ku isẹju mẹẹdogun ni ọsan Ọjọbọ ni wọn tẹ Aisha si ile ikẹyin, eyi tii se aago mẹsan ku isẹju mẹẹdogun alẹ ni ọdọ tiwa ni Naijiria.
Àwọn iròyin tì ẹ leè ní ìfẹ̀ síí: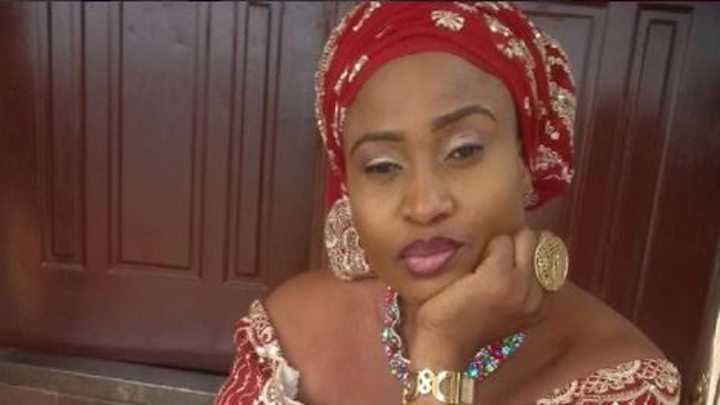 Awọn mọlẹbi, ara, ọrẹ ati ojulumọ lo peju sibi isinku osere tiata naa, ninu eyiti ọrẹ imulẹ rẹ, ti wọn dijọ jẹ osere tiata lobinrin, eyiun Lola Alao bawọn peju peju sii.
Bakan naa ni awọn ọmọ oloogbe mejeeji wa ni ibi isinku ọhun.
Ilana ẹsin Islam ni wọn fi sin Aisha Abimbọla, ti awọn Alfa ati Imaamu si se adura ikẹyin fun-un.
.
Wọn kọkọ tẹ oku Aisha si inu posi kan, ti wọn da ipele to ni keu lara bo, to si wa ninu kẹkẹ kan ti wọn fi yii lọ si itẹ.
Bẹẹ ba gbagbe, Aisha ni ìròyìn gbalẹ̀ kan ní ààrọ̀ ọjọ́rú lórí ìtàkùn àgbáyé pé ó ti mí kanlẹ̀ lásìkò àìsàn ọlọ́jọ́ gbọọrọ.
A gbọ́ pé àìsàn jẹjẹrẹ ọyàn tó ń bá Aisha fínra láti ọjọ́ díẹ̀ ló gba ẹ̀mi rẹ̀.
Ọ̀pọ̀ àwọn òsèré tíátà, tí wọn jẹ́ akẹẹgbẹ́ rẹ̀ ni wọ́n ń se ìdárò ikú ìlúmọ̀ọ́ká òsèrè tíátá obìnrin náà láwọn ojú òpó ìkànsíra ẹni wọn lórí ìtàkùn àgbáyé Facebook àti Instagram.
Aisha Abimbọla fi ọmọ meji silẹ saye lọ, a si gbadura pe ki Ọlọrun tẹ si afẹfẹ rere.