37 total views, 3 views today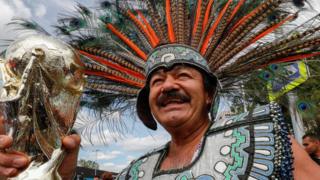 Ọjọ́ ti kò fún ife ẹ̀yẹ agbayé ife ní Russia bayìí.
Orílẹ̀ède méjìlélọ́gbọ̀n ni ó ń kópa nínú ìfẹsẹ̀wọnsẹ̀ mẹ́riìnlélọ́gọ́ta, bí wọn yóó ṣe máa jà fún ife ẹ̀yẹ ti wọn yóò gbà ní pápá ìṣeré Luzhniki ní ọjọ́ karundinlogun oṣu keje.
Ọ̀gọ̀rọ̀ àwọn aláyẹ́sí àti olólùfẹ́ eré bọ́ọ̀lù lo pésẹ̀ sibi ìṣíde ife ẹ̀yẹ̀ náà.
Àwọn kan lára wọn rèé, to dabi eegun alare:
Bi awọn ololufẹ ere bọọlu to wa ni isọri kinni se n yọ ree ni idije to n bẹrẹ ife ẹyẹ agbaye to n waye laarin Russia ati Saudi Arabia.
Bí awọn ọimọ ilẹ̀ Russia ṣe ṣe àtilẹ́yìn fún orilẹ̀èdè wọn rèé.
Àwọn ọmọ ilẹ Saudi Arabia rèé.
Akọ pọ, fọtò yíyà ni ràì.
Àwọn iròyin tì ẹ leè ní ìfẹ̀ síí: